South African singer 'wins' John Legend's challenge
Posted by BBC | 6 days ago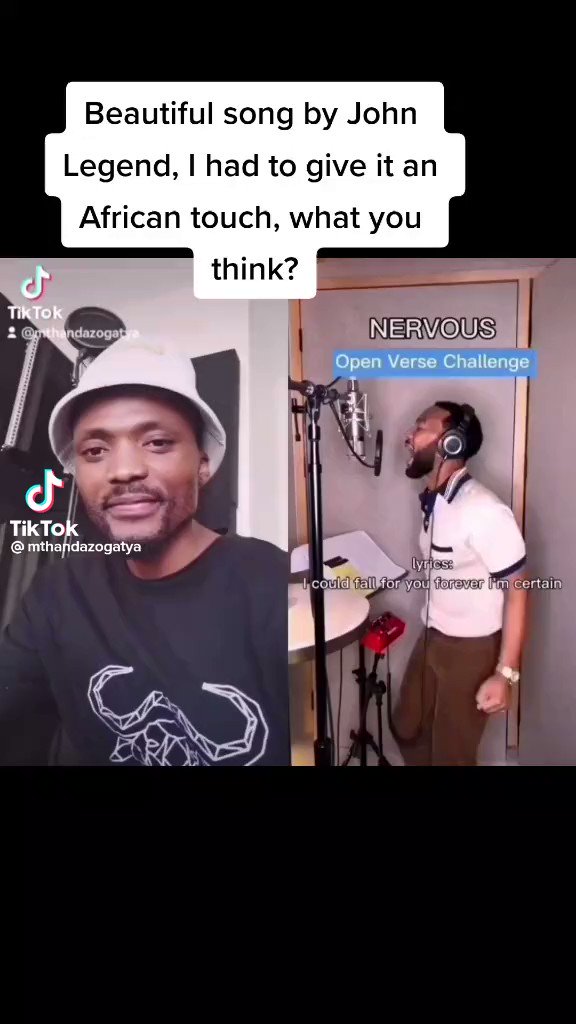 Twitter
A spellbinding performance by a South African musician has got the attention of R&B singer John Legend after he challenged musicians to record a verse for his latest song.
Mthandazo Gatya added "an African touch" as he called it, to Legend's Nervous hit.
The American singer had posted a video of himself on TikTok singing a verse from his hit song and cueing others to join in.
Gatya, according to many fans, created the magic that Legend was looking for. Watch below:
"Thank you all for making sure John Legend sees my duet, great news is that he loved it and replied," Gatya tweeted.
His verse, sang in his native Zulu, quickly became the fans' favourite attracting more than one million views. Others urged Legend to end the challenge because there was a clear winner.
Gatya, a well known Amapiano artist, gained fame for a song widely shared online during South Africa's lockdown to curb the Covid-19 pandemic.
Source: BBC
Disclaimer
Comments expressed here do not reflect the opinions of NaYournews or any employee thereof.
You may also like...