New bus rules in Uganda leave many stranded
Posted by Catherine Byaruhanga | 9 months ago | 167 times
Hundreds of people in Uganda's capital, Kampala, have been left stranded on the first day of the resumption of public transport since coronavirus restrictions were lifted.
There appears to be a shortage of buses and mini-bus taxis following new regulations introduced by the government.
Passengers started arriving at public transport terminals at the crack of dawn. Some were carrying mattresses, bags and other belongings hoping to leave the city after two months of a strict lockdown.
But by the afternoon many were still waiting for vehicles to arrive.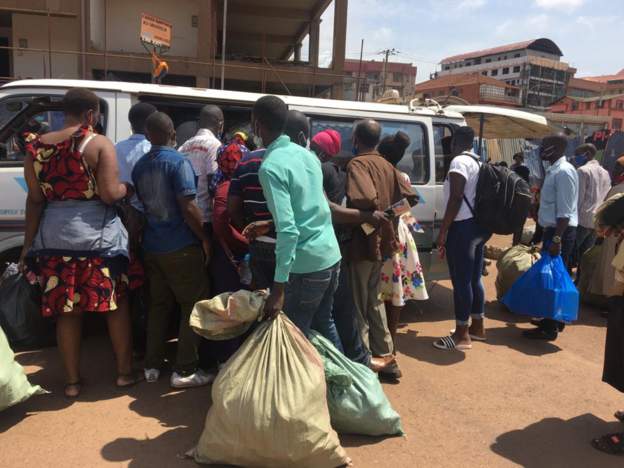 Authorities have asked operators of long-haul buses and mini-bus taxis to register afresh and be assigned specific routes.
The exercise started a week ago and one association of taxi owners in the capital says only 10% of its members had completed the process.
Public transport in Kampala is known to be crowded and chaotic, the government says it's trying to manage the sector better especially in light of Covid-19.
New guidelines to prevent the spread of coronavirus state that public transport vehicles can only carry half their capacity. In addition, passengers must wear face masks and hand sanitiser must be provided.
Fares have also gone up, which has made it more difficult for people to travel.
Source: BBC
---
Readers Comments
No comments yet. Be the first to post comment.
---
You may also like...