Somalia screens first public film in 30 years
Posted by Juneydi Farah | 4 weeks ago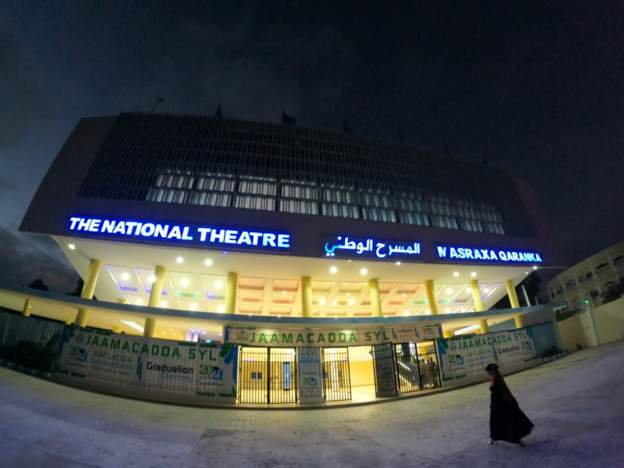 BBC -The national theatre was closed decades ago at the onset of the civil war
Somalia has hosted its first public film screening in 30 years under heavy security - raising hopes of a cultural revival in the turbulent country.
This took place on Wednesday at the National Theatre of Somalia in the capital Mogadishu, which was used as a military base during the civil war, when cinema-going ceased.
Filmgoers enjoyed two short movies by the Somali director Ibrahim CM, with tickets going for $10 (£7) each.
Built in 1967, the theatre was seen as an important driver for Somalia's cultural development in the 1970s and 80s.
It was closed in 1991, at the onset of the civil war, and was used as a base for warlords fighting over the city. It fell into disrepair as a result.
It then reopened in 2012 after repair by the African Union Mission in Somalia (Amisom) - only to be blown up immediately by al-Shabab Islamist militants, who considered live entertainment and films to be morally corrupt.
Source: BBC
You may also like...