INEC: the imperative for a holistic review
Posted by Ifeanyi Igwebike Mbanefo | 3 months ago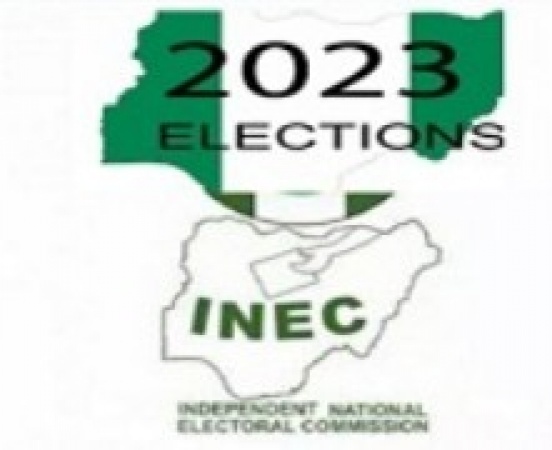 The parties are heading to court which is already bedevilled by huge challenges including access to justice, long trials, delays in the justice system, and
the challenge of dealing with deeply rooted, endemic corruption and social vices.
In dealing with current challenges, we should bear in mind that nothing is more important than justice and the just society.
It is essential to flourishing of men, women and children and to maintaining social stability and security.
Without justice, we have no rights, no peace, no prosperity. And we must realise that, once lost, justice is difficult to reinstate.
So I encourage the parties to have a greater goal in mind than determining the winner of this election.
Whatever our political persuasion or our particular conception of justice, there can be no doubt that Nigerians expect a just society; they expect just laws and practices. And they expect justice in their courts.
There is an unfortunate perception about who we are as Nigerians. And it's annoying! It really is. Annoying because there are many other stereotypes about who we are. One specific one is the idea that we are this country of crooks and law-breakers whose government is unable to serve the cause of justice.
We need to refute this stereotype because lack of justice reinforces existing inequalities and inequities.
We should also realise that justice is not only served in the courts, it can be served administratively or even on the streets via mob justice. The judiciary should not drive justice into the street either by commission or omission.
Of all the travesties and tragedies of the controversial presidential election, the disrespect for the rule of law, the tardiness of the INEC staff and management, and the impunity of senior government officials, especially governors were arguably the most egregious.
Untruth after untruth was used as capsaicinoid pepper sprays to throw newshounds of the scent or stench. And when they refused to go away, a world press conference was called by the INEC Chairman, Mahmood Yakubu to castigate journalists alleging plans to abandon the used of Bvas and real time upload of results. Mischief makers he called them.
Dr. Festus Okoye, INEC's National Commissioner for Information followed with a widely circulated Press Release reiterating the commission's commitment to use of Bvas and real time uploads.
After four years of preparation, expenditure in excess of 400 billion naira, a debilitating fight in the National Assembly for use of BVAs and real time transmission of election results, the ill-fated decision to disrespect its own rules and guidelines, the casualness with which the hopes and aspirations of generations of Nigerians, especially the youth were sacrificed so that self-entitled politicians would continue to wield power should exercise every one of us.

More than anything else, we need to examine the cocktail of underlying issues that make these political dinosaurs crave and cling to power at all costs.
When the sociologist Diane Vaughan came up with the term "the normalization of deviance," she was referring to NASA administrators' disregard of the flaw that caused the Challenger space shuttle to explode, in 1986. The idea was that people in an organisation can become so accepting of a problem that they no longer consider it to be problematic.
In 100 years, Nigeria has not got an election right, even when they have precipitated the most dangerous occurrences in our national life. 1966 coup was caused by a mismanaged election. And so were 1983 and 1993 coups.
In the case of the Challenger, NASA was warned that the shuttle's O-rings were likely to fail in cold temperatures. Similarly, INEC was warned about all possible doomsday scenarios, but the management appeared super confident.
Instead, it touted successes in Anambra, Osun, and other off-season election states as proof of the infallibility of its systems.
I have read articles by well meaning Nigerians urging that the inadequacy of INEC officials be overlooked; that progress is not always linear; that we should be grateful for incremental small steps. I disagree.
Evil calls for drastic measures; otherwise we shall normalize both risks and diviance. How long shall we wait for INEC officials to report to polling booths early? How long will it take for officials to come with correct number of ballots and ink pads? How long before they learn to apply the rules across board...uploading results of senatorial and house of representatives elections and ignoring that of presidential election.
The answer, I say, is consequence management and application of the law. I have, in my professional life, seen the value of consequence management and strict application of the law. Once in Nigeria LNG Limited, where I worked, it was extremely difficult to enforce wearing of seatbelts. Enough reasons were given for why the seatbelt policy could not be implemented; why Nigerian culture is different and impervious.
That was until Dr. Chima Ibeneche became the Managing Director in 2007 and announced readiness to dismiss anyone who did not wear a seatbelt infront or at the back of a vehicle, including anyone who rides in the bucket of a Hilux truck.
Pronto compliance of the seatbelt policy rose to 100 percent. Till date it is an abiding culture in NLNG.

Another example, was annual loss of lives due to operational accidents and carelessness. Six to seven persons were lost to gas related accidents every year. Then Dr. Babs Omotowa became the Managing Director and insisted on both sack and criminal trial for anyone responsible for another's death. It was his mantra that everyone who went to work must return safely to his family. He encouraged staff not to work in unsafe environments.
To his credit, no life was lost during his tenure. He achieved a similar feat as Shell's Vice President for HSE.
I believe INEC and its staff are on trial. Whilst the court is adjudicating on the result of the presidential election, a forensic and process audit should be conducted and anyone who breached the rules must be subjected to criminal trial.
Elections and its aftermath have brought about deaths and untold hardship. It is time for consequence management. Faithful application of the law will scare political jobbers away from INEC.
What we have on hand is a perfect storm; a chance for far reaching reforms. Let us not mismanage these crises!
Source: Admin
Disclaimer
Comments expressed here do not reflect the opinions of NaYournews or any employee thereof.
You may also like...